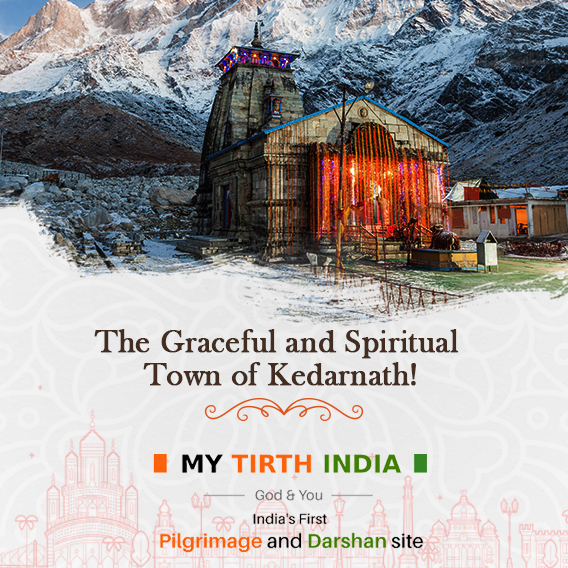 One of the most famous and quaint towns in India is Kedarnath. Snuggling in the lap of the beautiful Himalayas, this is Lord Shiva's very own place. The most popular tourist attraction is the Kedarnath temple. It has an altitude of approximately 3,583 metres above sea level. It sits in the district of Rudraprayag of Uttarakhand. Every view consists of gorgeous snow-clad mountains, greenery and picturesque scenes. Even if you are not a spiritual person, you will enjoy visiting Kedarnath and would want to return again. This is a town for all ages and people. It has something or the other to offer everyone. You can visit Kedarnath with your family at affordable Kedarnath Uttarakhand Darshan Packages.
King Kedar was the ruler of Satya Yuga. The name "Kedarnath" is given to honour him. Thus, this place is no less than royalty. The majestic and jaw-dropping backdrops of Himalayas makes you experience some of the best views in life. Allow us to tell you more about this graceful city.
The Temple Of Kedarnath:
One of the most prominent spiritual and pilgrim spots for devotees is the Kedarnath Temple. It is the abode of Lord Shiva. The Temple is also the most pre-eminent and one of the twelve Jyotirlingas. Thus, it is a major part of the "Chota Char Dham" Yatra. Kedarnath is not only about shrines and temples. It has much more to offer. The ambiance of Kedarnath and its local places will leave you ecstatic. Snow-capped peaks, bright and vibrant rhododendrons, alpine forests are few out of them. Vasuki Tal is an excellent spot for people who love to trek. Some of the other tourist spots are Shankaracharya Samadhi, Madmaheshwar Temple, Bhairav Nath Mandir and Gauri Kund.
Some Interesting Things To Do :
Kedarnath is a popular place amongst the religious devotees. It forms a major part of every tirth yatra. Other than the spiritual factor, it is an excellent trekking spot as well. You would love trekking your way up through the magnanimous Himalayas.
Curious souls can devour the mysteries that lie behind the town. There are many stories surrounding each and every part of this town. No one is aware of the real genesis of the temple. You will not run out of things to do while you are here. Scientists also assume that the temple was underwater for centuries. There are yellow lines due to the ice glaciers.
These are something about the Holy town in Uttarakhand. You can book a tour package from the website of My Tirth India. For more details, get in touch through the website.