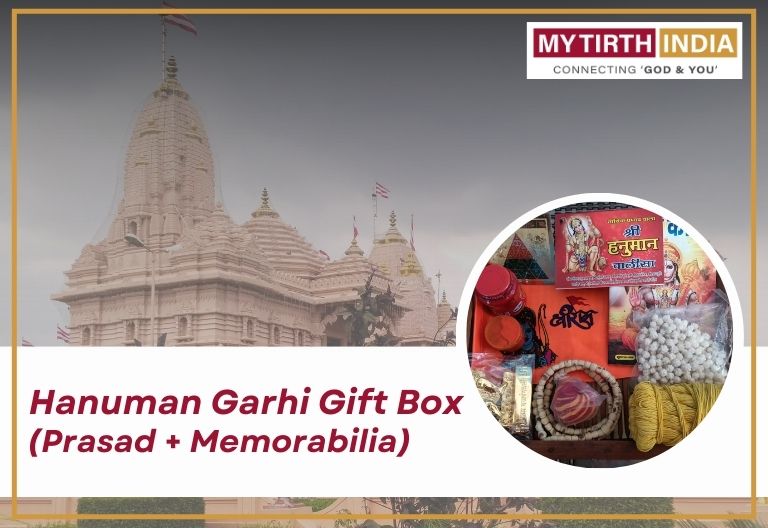 HANUMAN GARHI TEMPLE
Hanuman Garhi in Ayodhya is one of the most visited temples in Ram Janmabhoomi 'Ayodhya' A statue of Mata Anjani with infant 'Pavan Putra' Bhagwan Hanuman Ji in her lap is enshrined in the 'Garba Griha' of this holy cave temple. It is believed that Bhagwan Hanuman Ji resides here protecting Ayodhya and is worshipped as a place with great reverence and huge religious significance All Prayers are answered.
PRASAD BOX INCLUDES
Laddu
Raksha Sutra
Sindoor
Ram Darbar Photo


TERMS & CONDITIONS
Graphical representation of Prasad on the website may sometimes vary from the actual presentation. However, all the inclusions mentioned on the website shall be present. 

The delivery timeline may vary between 7 to 10 working days. 

The delivery will be done by a third-party courier.




Prasad are non-refundable as they are sent after being offered in the Name and Gotra of the client.
MY TIRTH INDIA: We are here to Serve.

Facebook
WhatsApp