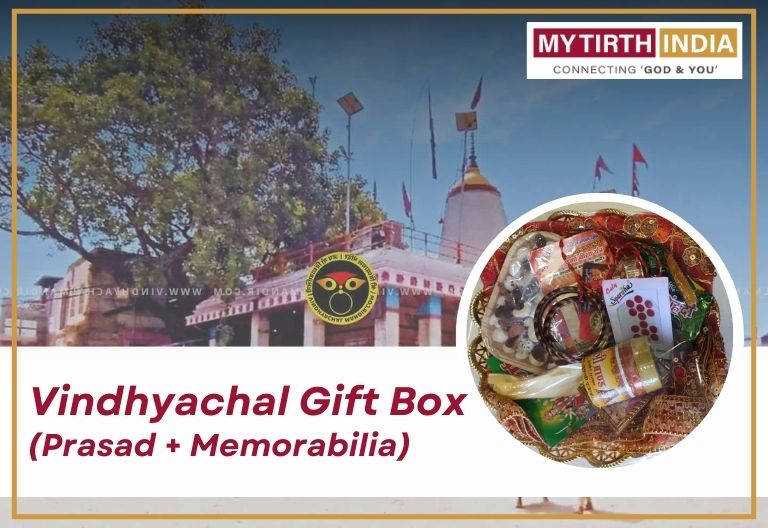 VINDHYACHAL TEMPLE
Mata Vindhyavasini Vindhyachal Mai is the presiding deity of Vindhyachal Dham, Mirzapur. Also called Raksha Devi - Kshetra Devi in Uttar Pradesh as well as Bihar.  Lacs of Hindus, visit Vindhyachal Mandir for the blessings of Maa Vindhyavasini. Maa Vindhyavasini is Mahishasur Mardini (Slayer of demons), as described in Durga Saptashati.

PRASAD BOX INCLUDES

Revadi

Elaichi  Dana 

Sindur 

Kalava

Chunri

Roli
TERMS & CONDITIONS

Graphical representation of Prasad on  the website may sometimes vary from the actual presentation. However, all the inclusions mentioned on the website shall be present. 

The delivery timeline may vary between 7 to 10 working days. 

The delivery will be done by a third-party courier.




Prasad are non-refundable as they are sent after being offered in the Name and Gotra of the client.
MY TIRTH INDIA : We are here to Serve.

Facebook
WhatsApp