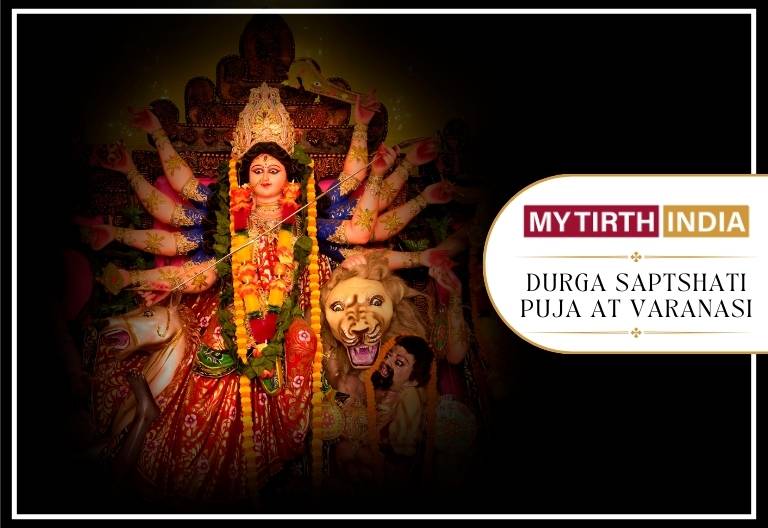 Durga Saptashti Puja
Durga Saptha Shathi is a composition of Saptha (Seven) Shathi (Hundred) - 700 Shlokas of the birth of Shakthi up to the conclusion of war between Devi and the Rakshasas.
Purpose
According to religious texts, worshipping Goddess Durga can fulfil every wish of the devotees.   If anyone reciting shaptshati with full devotion Goddess maa Durga always stays protected you from enemies, during pandemic she keeps you healthy, if your relations with your companion is not good so, definitely your relationship will going to blossom with love if anyone fighting long in court and you are waiting for the verdict so, it will really prove fruitful.
Chanting this helps to get rid of all sufferings.
The chanting rejuvenates cerebral nerves and blood vessels in the body
Freedom from misfortune and peace of all obstacles.
To get rid of poverty.
To attain heaven and salvation after death.
To destroy physical and mental illness.
To destroy fear.
For Child Birth
For Early Marriage
It gives courage and motivates the person. As we chant it we come to understand the in depth meaning of the legends in the Saptha Shathi and become fearless. Fearlessness brings a person, ability to perform tasks effectively.
Why with MTI?
You will have a hassle free experience of Puja straight from the renowned temples without having to travel miles or stand in lines to your home.
Associated with a brand – India's first comprehensive religious and pilgrimage site.
All our Pandits are experienced and learned.
Personalised attention by all our staff from the day of booking till the Puja is done.
Delivery of Prasad at home. (On request – Chargeable)
Facebook
WhatsApp