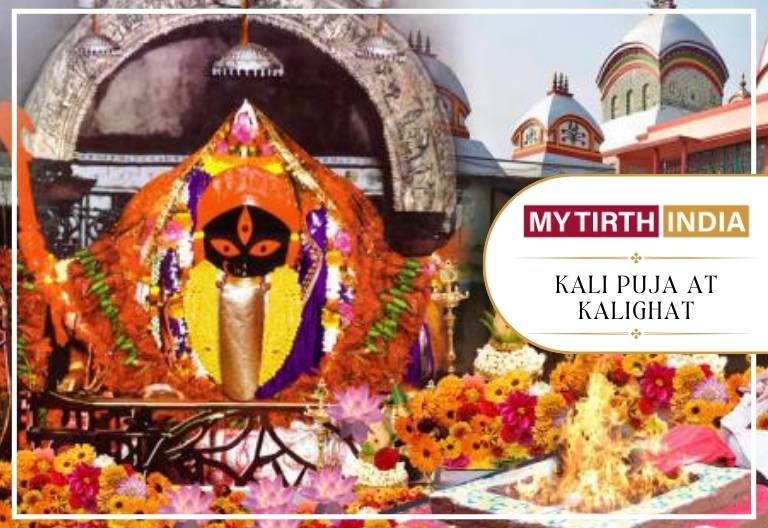 The history of the historic Kali Temple at Kalighat emanated when a devotee saw a bright ray of light coming from the Bhagirathi River. Close to this place, he also came across Nakuleshwar Bhairav's Svayambhu Lingam.
The present edifice of the Temple was constructed in 1809, it was Sabarna Roy Chowdhury who built the Temple. 
Ma Kali here is Mother Divine and is worshipped for Protection - Strength - Knowledge - Victory & Success. Kali Puja here includes Ma Kali Puja from the historically pious Kalighat Mandir.
Facebook
WhatsApp