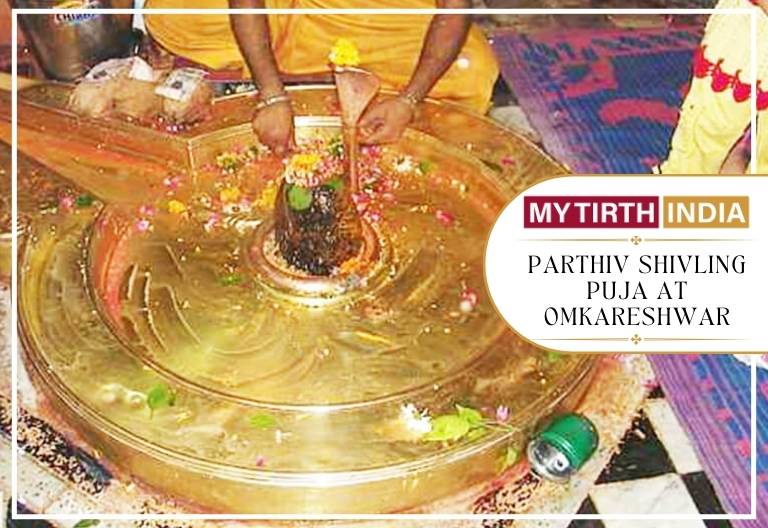 Parthiv Shivling Pujan : Parthiv Shivling is Maha Shivling made of mud and sand. Parthiv means Earth and worshipping a Parthiv Shivling provides liberation from Brahmahatyamahapatakam, the sin killing of a Brahman in earlier lives. Parthiv Shivling is also known as Saikata Lingam. 
Parthiv Shivlings are considered as one of the most auspicious, sacred and divine in the Sanatani scriptures.

In Parthiv Shivling Puja 108 lingams are made from clay and mud, collected together on puja's place and then abhishekam is offered with the chanting of Shiva Rudri. After the puja, all the lingams are put in the river. This puja is also called Parthiveshwar Chintamani puja. The ritual is believed to help the devotees in attaining 'moksh'.

Lord Shiva is considered the Lord of All - Supreme among the Trinity. In this human life we commit numerous sins which gets atoned by doing Parthi Shivling Pujan.
Worshipping of Parthiv Shivlings leads to growth, success, wealth, health and peace of mind. Worshipping a Parthiv Shivling also provides relief from malefic Navgraha Dosha and Shani Dosha. This Puja done with a 'Nishkam bhava' emotion in the body helps a man stop this cycle of births and rebirths.

Facebook
WhatsApp