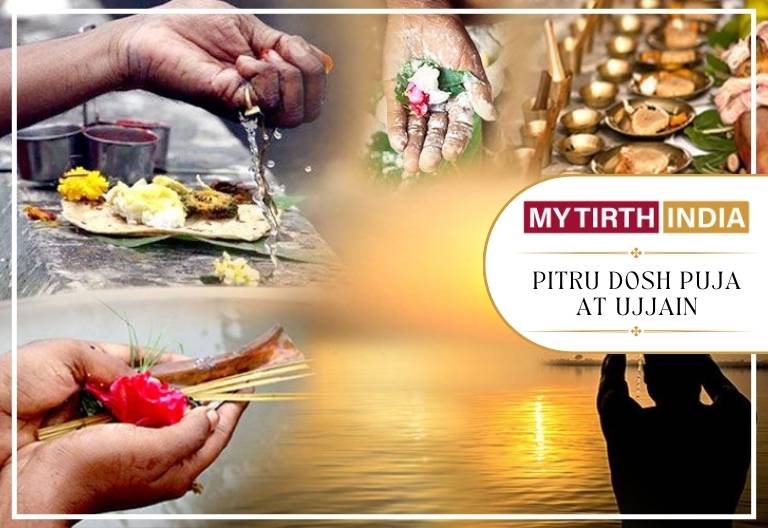 Pitra dosh Puja:
Pitra Dosh is a fault in our horoscope, which generally occurs due to the 'Karma' of an individual and lack of services provided to the ancestors. There are three main types of Pitru Dosha or in other words, Pitru Dosh can be attributed to three causes - effect of the planets, deeds of the ancestors and one's own karma.
Purpose
A person who is affected by Pitra Dosh has got to face many problems associated with his children. Other than that their children may suffer from physical or mental disabilities. Sometimes you may have seen that a child is suffering from different types of diseases from the very first day of his birth
• If a person does good for the upliftment and peace of their ancestors then he is sure to seek many blessings.
• It is also seen that if a person does pitra dosh puja then it removes all the obstacles and problems from his path.
• This puja also provides with harmonious and cordial family relations and the family life becomes very smooth.
• This puja also provides peace of mind and provides financial stability.
• This puja also helps to eradicate acute diseases and relief from bad effects of the malefic planets and cures any destruction.
• It also protects the family from any evil energies and gives them the strength to overcome all the hurdles of their lives very easily.
• This puja is a very powerful tool to overcome the bad conditions. It also revives luck and positive energy all around.
• This puja will also provide peace of mind and financial stability.
• This puja will help you to remove the malefic effects of Pitra Dosha.
Why with MTI?
You will have a hassle free experience of Puja straight from the renowned temples without having to travel miles or stand in lines to your home.
Associated with a brand – India's first comprehensive religious and pilgrimage site.
All our Pandits are experienced and learned.
Personalised attention by all our staff from the day of booking till the Puja is done.
Delivery of Prasad at home. (On request – Chargeable)
Facebook
WhatsApp