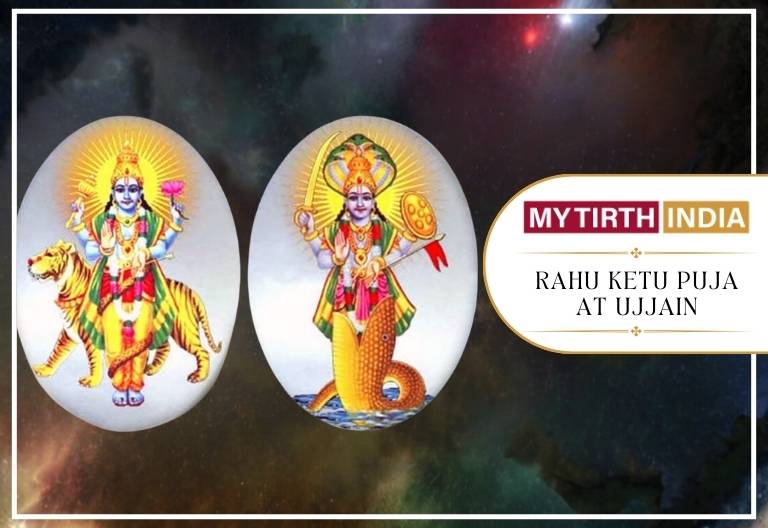 Rahu Ketu Puja
Lord Rahu (North Node) is the first shadow planet of the solar system. As the name suggests, it is not actually a planet but is the "node" but has a significant impact on all the beings and hence it is included in the horoscope. It also gives its results based on its disposition in the chart. Rahu signifies illusion, mystery, secrets, desires, ambitions, aspirations etc. It plays an important part in the life of an individual and hence should be carefully examined.
Purpose
Rahu Ketu Puja is performed to attenuate the ill effects of Kala Sarpa Dosha. This dosha are often controlled by offering prayers at the Shaiva Kshetra Srikalahasti Temple. The Rahu puja and Ketu Puja are conducted by our team of expert professionals readily available to serve your puja related needs.
• It is highly useful for those with a malefic Rahu in their charts.
• It is recommended for those wishing to go abroad for a living.
• It also helps to alleviate the Karmic debt of a person.
• This puja positively helps in getting the desires fulfilled.
• Rahu puja can help to overcome hard times.
• It is also suggested for those suffering from chronic health issues.
• This puja is particularly helpful for those facing legal troubles.
• Rahu Ketu Puja helps is gaining spiritual bliss.
• Improves personal and professional life
Why with MTI?
You will have a hassle free experience of Puja straight from the renowned temples without having to travel miles or stand in lines to your home.
Associated with a brand – India's first comprehensive religious and pilgrimage site.
All our Pandits are experienced and learned.
Personalised attention by all our staff from the day of booking till the Puja is done.
Delivery of Prasad at home. (On request – Chargeable)
Facebook
WhatsApp