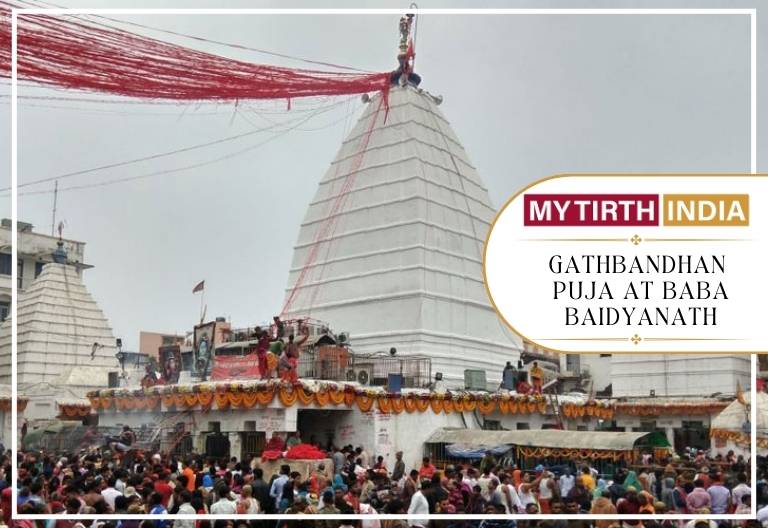 If you are leading an unhappy married life and looking for a solution to this problem then Gathbandhan Puja is the best remedy for any problems that arise in a marriage. An alliance is made between Baba Baidyanath and Mata Parvati Temple's to keep married life happy. People, who come in the quest for conjugal happiness, make alliances of Shiva and Shakti temples with Kavale from the Bhandari's.
It may be mentioned that Shri Baidyanath Jyotirling has its own uniqueness in the twelve Jyotirling. The most wonderful thing is that here Shiva is not alone, but with his Shiva. Encapsulating his power to the fullest, he is seated here.

According to the Purana's, the heart of Sati had fallen here, hence it is also a great Shaktipeeth.

Lord Shiva situated near the heart of Sati is endowed with power. This Shaktipeeth is in front of the main temple in Baidyanath Dham.
Basic - Dhaga used in the gathbandhan is of basic quality
Facebook
WhatsApp