YAMUNOTRI
Enquiry Now
Facebook
WhatsApp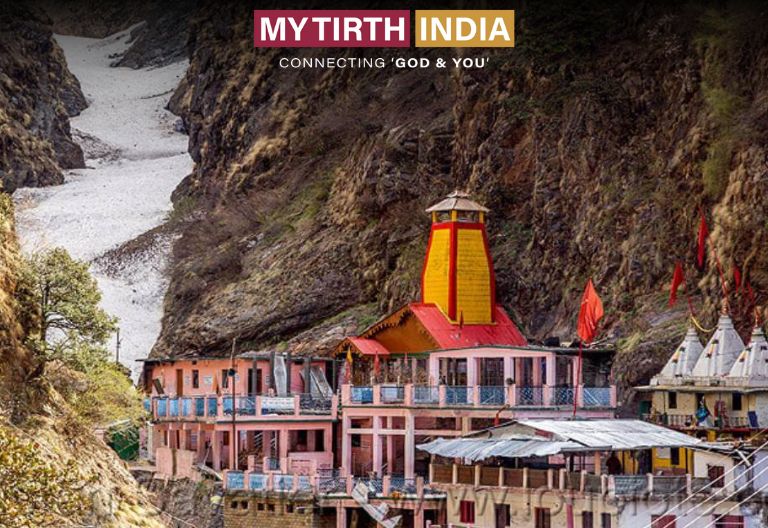 DESCRIPTION
Located in Garwhal Himalayas in Uttarkashi district of Uttarakhand, Yamunotri offers great natural beauty; it is at a height of about 3293 metres. The deity/Goddess Yamuna is in black marble in the sanctum; dedicated to the river Yamuna, who is represented as a silver idol covered with garlands, the temple is a part of Char Dham Yatra of Uttarakhand. Venerated as the origin of River Yamuna, the whole region has glaciers and thermal springs; offer prayers at the Yamuna Temple here. It is a famous pilgrimage and also attracts adventurous trekkers; the best season to visit is from April to October.
Opening Date: Akshaya Tritiya.
Closing Date: Bhai Dooj.
Sayana Chatti to Yamunotri trek-13 km. From Kharsali, the climb takes 5 to 6 hours. There are two tanks (kund) at Yamunotri; Surya Kund, spouting boiling hot water, and Gauri Kund which has luke-warm water. No accommodation is available at Yamunotri. Janaki Chatti-Limited lodging available. Barkot-Devotees may stay at Barkot hotels, 50 Km from Yamunotri; they can complete darshan in a single day.
TIMINGS:

7:00 am-12:00 pm.

2:00 pm-8:00 pm.



HOW TO REACH: